Conceptual Science


In Conceptual Science, students will prepare for state and national tests (MME, ACT). Main topics of study will use the Michigan State Standards for Earth Science, Physics, Chemistry, and Biology. An ACT prep unit will be used to prepare students for the science ACT. Anatomy and Forensic Science units will help learn problem solving techniques.


Lab Rules

Conceptual Science Room Rules:
Be prepared.

YOU MUST BRING a pencil/pen, your notebook and folder and textbook when appropriate


Pay attention and take notes.

There are times when we will not use a book and the notes will be all you have to study from.


Be courteous of others.

Talking over someone or talking when I am talking is not courteous.


Ask questions.

I don't know what you don't know or understand unless you tell me!



Keep your grade sheet up to date and ready to turn in at all times. It is still 25 points at the end of the marking period.




LABS
Lab tables and lab equipment are for use at teacher discretion.




You are NOT to touch any lab materials that are out unless otherwise directed.

There may be times when a chemistry or physics lab is set up and it is very important that those items be left alone.



When we do labs in this class we will:





Wear goggles




Be cautious and mindful of others





Never throw objects





Report any spills immediately





Never play with the chemical wash station





Follow directions





Never carve or draw things on the lab tables




Realize labs are a privilege and will be treated as such.

Failure to do so may result in losing lab privileges and/or a write up


Powered by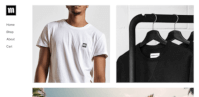 Create your own unique website with customizable templates.